Beauty Without Sacrifice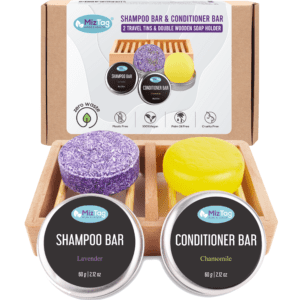 All predominantly natural soap bars – like MizTag – are gaining momentum with today's environmentally conscious individuals. All around the world, people are doing their part for the health and safety of our planet. Best of all, you can go green without sacrificing the quality of your haircare. Our zero waste shampoo and conditioner bars deeply clean and moisturizes your hair without detergents or harsh chemicals. All you're left with is soft, shiny, beautiful hair while the environment is left with nothing.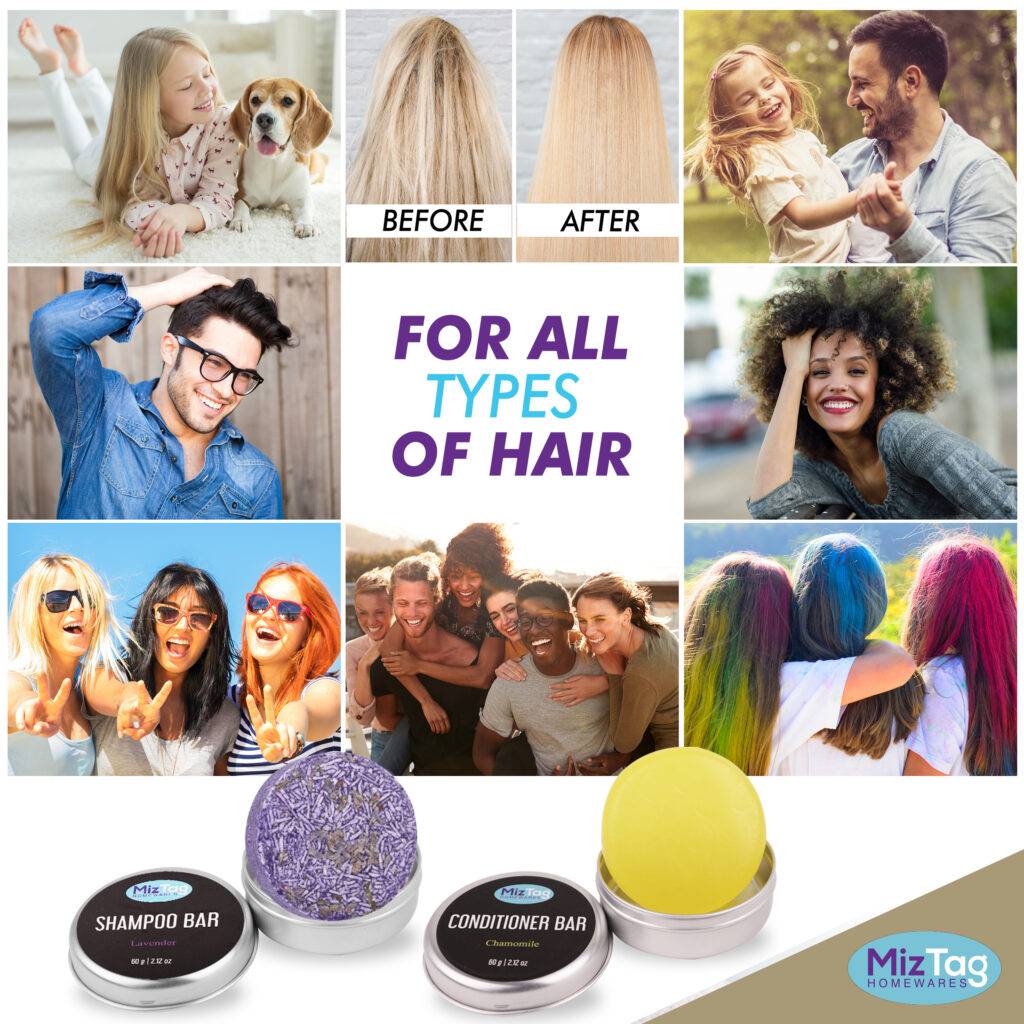 Clean, Luxurious Hair
Our bars are perfect for everyday use. Quality ingredients keep your hair looking like you just left a salon. Women, men, and children will love the way their hair looks and feels. Lather up with MizTag so you feel great and look terrific.
Incredible Ingredients for a Sensational Shine
With predominantly Natural ingredients that help heal split ends, reduce dandruff and rejuvenate lacklustre hair strands. Essential oils heal, condition, and smooth frizzy damaged hair. Achieve a superior clean and sensational shine with natural, vegan and cruelty-free ingredients. Our bars deliver only the best to you, your family, and your earth.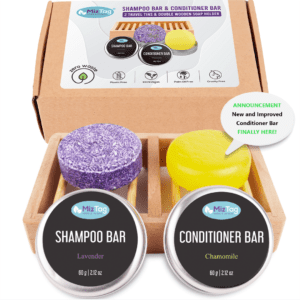 Luxury Shampoo With Benefits Galore
Many soap bars are just that – soap bars. MizTag offers so much more. With your purchase, you receive a Shampoo bar, conditioner bar, 2 storage tins, and a double wooden soap holder, perfect for your bathroom. Join the ranks of conservationists. But most importantly, enjoy a luxury shampoo & Conditioner that creates clean, healthy, beautiful hair. No plastics or non-biodegradable packaging. The only thing you are left with is fabulous hair.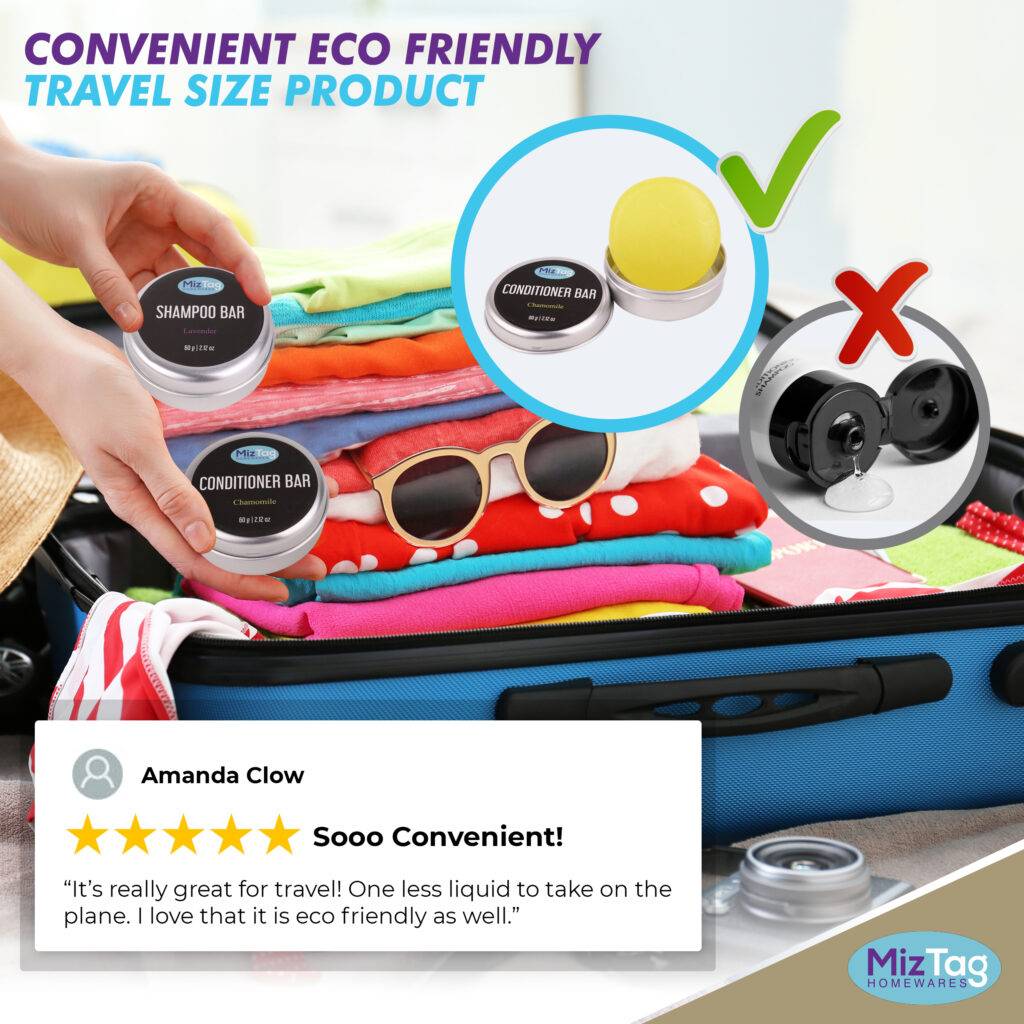 Makes Travel a Breeze
MizTag is an excellent travel companion for everyone. You don't have to worry about taking liquid on flights, and you never have to worry about leakages in your luggage. Just put our bars in our storage tins and travel without any concerns.
Tins for Safe Storage & Convenience
Leaving home has never been easier than with our Shampoo and Conditioner bars. We include free travel tins with each purchase so you can safely and conveniently take them with you wherever you go. Like we say " Solid NOT liquid".
100% Zero Waste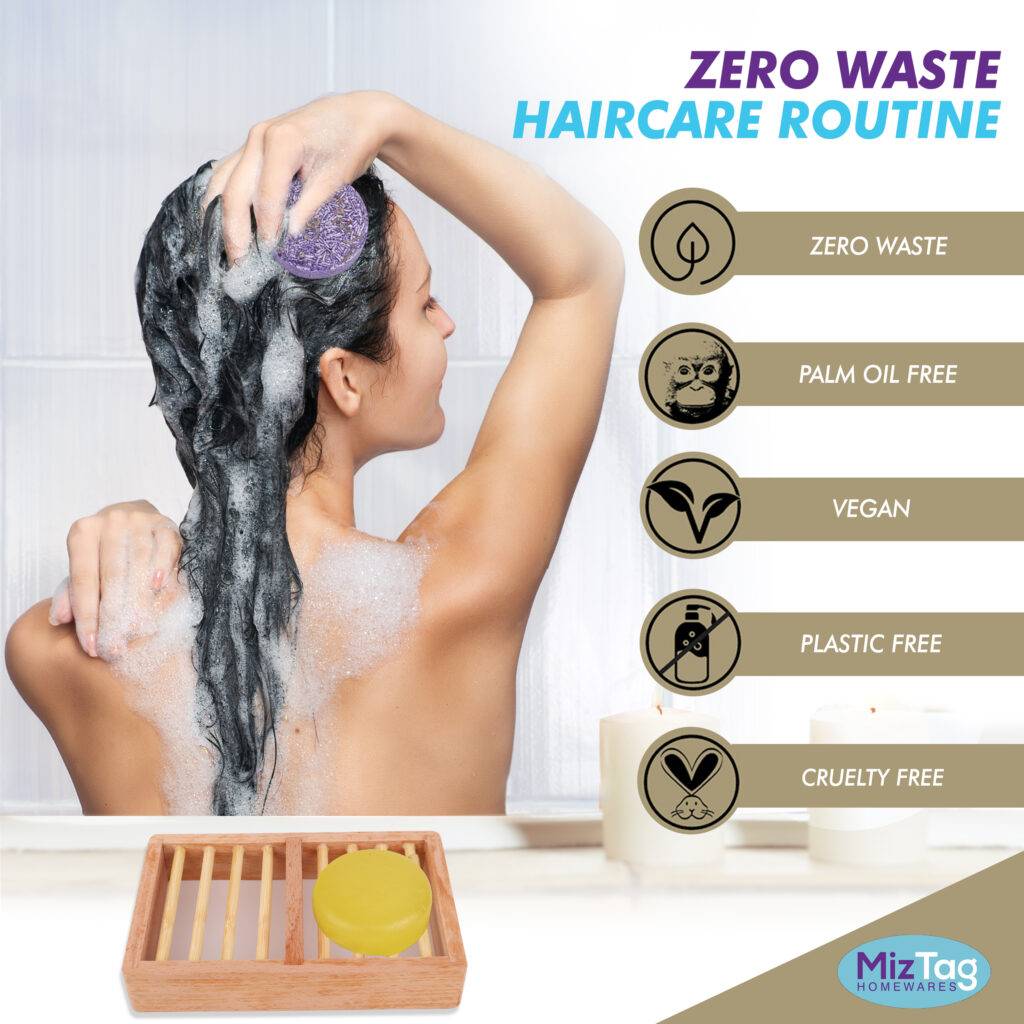 Once our bars are used, all that remains is the biodegradable soap wrapper. Not bringing products with excessive packaging into your home is a great first step towards living a No waste lifestyle. Our formula is concentrated, so our bars last longer than a bottle of shampoo, benefiting your budget as well. Your purchase will make a difference, and set you on a path to cleaner Zero waste living.